Replacement Lexus Keys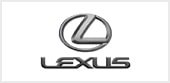 If you are looking for the best auto locksmith servicesfor your Lexus model, you are in the right place. We work with precision and proven capability to offer topnotch services to our esteemed customers all over Halifax, Brighouse, Dewsbury, Batley and Wakefield areas. Our skilled technicians know how to inspect for Lexus car key defects or damage that is preventing you from starting your car. We are the best when it comes to diagnostics, replacement and even transponder reprograming. If you can't find your keys, don't spoil your day. Simply call us with details of your location and our mobile response units will be with you in a jiff.

When other service providers get rejected by clients for substandard services, we keep growing. We don't take days to offer the solution you want for your Lexus car model. We will get you back on the road in no time. Many Lexus dealers hardly offer same day services not to mention the hefty service quotes they demand. Our service rates are friendly and we don't ask you to pay for anything you have not requested for. We strive to be the best auto locksmith service for all your broken car keys, lost car keys, replacement car keys and Transponder Programming needs.




01484 943021

info@autolocksmithhuddersfield.co.uk