Replacement Peugeot Keys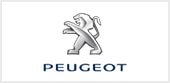 When buying a car, very few people remember to ask for a spare key. Some remember when it is too late to talk to the seller about the key. Since it is important for you to have a spare key, you need to talk to an auto locksmith to help you get a spare key. We are located in Halifax, Dewsbury, Wakefield, Brighouse, and Batley areas and are competent in auto locksmith services. We will use your current key to make another car key for you. You do not have to worry about what will happen should you find yourself in a situation where you have a lost key; we will make a spare key for you in minutes!

If your car uses a transponder key, we will create a key for you and carry out Transponder Programming.  Do not hesitate to call us for other services such fixing broken key or replacement key services. We are ready and available to assist you when you have Peugeot car key problems.




01484 943021

info@autolocksmithhuddersfield.co.uk