Replacement Porsche Keys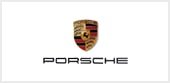 You should contact us immediately when you experience car key problem for security reasons to continue using your car. Some car key problems like lost key pose a security threat, since you do not know where the key is and on whose hands the key will land. You need to get a new key immediately after losing your car key to make sure your Porsche is safe.

Having a spare key gives you peace of mind as a Porsche car owner as it assures you that in case your key disappears, gets damaged or it fails to work, you have a key to use. However, you should not be content with one car key, copy the key to ensure you always have a spare key.

As auto locksmith experts located at Brighouse, Batley, Halifax, Dewsbury, and Wakefield areas, we are competent in fixing broken key, replacement key services and Transponder Programming. Our mobile auto lock services are available all day and night long throughout the year. Talk to us now!




01484 943021

info@autolocksmithhuddersfield.co.uk