Replacement Smart Keys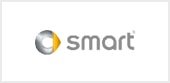 Your Smart car keys are delicate and they can snap off right inside the ignition. Also, you can lose your keys and end up stranded. If you are in panic at such a point, you are likely to call out for any service provider at random. To avoid the mistake of hiring incompetent services, call us and tell us your location. We are known to provide the fastest Smart car key solutions from any location around Halifax, Brighouse, Dewsbury, Batley and Wakefield. We are specialists by right and we know how to handle your Smart car key hitches even when you have the most sophisticated model.

We take pride in helping our clients who find us through recommendations. We have positive reviews unlike sneaky dealers, who offer substandard and delayed services. With us, its service on the same day and we won't ask you to pay a fortune like many Smart car dealers. Don't compound a nasty situation by asking incompetent service firms to rescue you, some will take long hours or they will fail to show up. We don't operate haphazardly. When you request for broken car keys, lost car keys, replacement car keys and Transponder Programming services, you will be amazed the speed at which we respond.




01484 943021

info@autolocksmithhuddersfield.co.uk