Replacement Suzuki Keys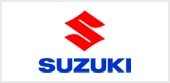 If you have a Suzuki model, there is a likelihood that you will need instant services when and if your only key gets damaged, stolen or cracked. In such a situation, you don't know who to turn to. If you want to call the tow services or your dealer, take a moment and think about what we can offer. If it's a broken car keys, lost car keys, replacement car keys or Transponder Programming issue, we are the best bet compared to your Suzuki dealer. You want to get back on the road as soon as you can and the dealer will not offer you such. Remember, other service providers are likely to offer you sleazy services. When we say we can get you fast car key solutions, try us and see it for yourself.

Being stuck by the road in or around Halifax, Brighouse, Dewsbury, Batley or Wakefield areas is not a pleasant thing. Your car is at risk and your safety too. We promise and guaranteed quick response. We have mobile teams ready to get to your locating as soon as you tell us where you are. Don't be worried if your Suzuki model is the latest. Our experts have been handling the most complicated models with ease. What's more, we take 30 minutes to cut and program new keys including spare keys if you need them.




01484 943021

info@autolocksmithhuddersfield.co.uk