Replacement Volvo Keys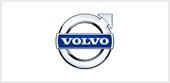 Do you have the latest Volvo model but it won't start? Are you looking for quick answers to your Volvo car key problems? Then, look no further. We offer reliable car key solutions for just about every Volvo model available. We replace, program, and sync your microchip to align with the car's immobilizer. We have vans that are equipped with latest gear and technology. No other service provider around Halifax, Brighouse, Dewsbury, Batley and Wakefield area can match our service offering. Check out our reviews and testimonials, they are a true manifestation of the quality we can provide. Don't rely on your Volvo dealer. Often, they will disappoint you, bill you exorbitantly, and delay you.

We have been providing car key cutting replacement and programing services for many years around Huddersfield area. With our experience, we guarantee quick response and our service delivery is above par. If you are not satisfied with our services, we will not bill you. In fact we will offer our services for free. We offer no obligation quotes and we don't overcharge you for services we have not provided. Call us and sample our broken car keys, lost car keys, replacement car keys and Transponder Programming services, you will never look back.




01484 943021

info@autolocksmithhuddersfield.co.uk